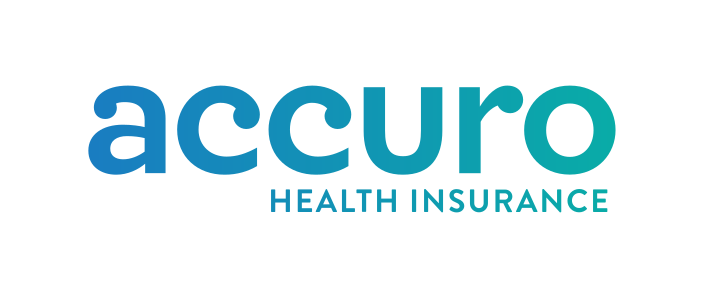 Insure Me provides Accuro Health Insurance Quotes and comparison against other insurers. Obtain an Accuro Medical Insurance Quote with Insure Me. Compare and Save.

Accuro Health Insurance is a 100% New Zealand owned organisation that has been providing medical insurance since 1971.We are a not-for-profit member organisation who provides low premiums, comprehensive cover and personal service. We offer loyalty rewards for being healthy and offer substantial discounts for nonsmokers.

With Accuro Health Insurance you are in control. When it comes to your medical treatment you can select the best specialists and hospitals within a timeframe that suits you, and relax in the private hospital of your choice as you recover.
When you take out health insurance with us you instantly become a member of Accuro. You have a say in everything we do. As a not-profit organisation owned by our members you can rest easy knowing that your best interests will be well looked after with us.

Great cover for super low premiums
Because we truly care about the health of our members our SmartCare health insurance plan has been uniquely designed to cover every aspect of your health. It even covers the costs of natural therapies, lab tests and contact lenses. And all for very low premiums. What's more, dependent children up to 25 years of age are covered on child premium rates, saving you even more money.

Your choice of provider
The SmartCare health insurance range allows you to choose who you want to receive your treatment from, not who your insurer chooses – although we'd be more than happy to provide suggestions. It means you have total control of the treatment process and comfort in knowing that your provider is someone you trust, while still being covered for the cost of your care.

Fantastic personal service
As a member of Accuro you get the highest level of personal service. We take time to listen and understand your needs, and go out of our way to make things as easy and as stress-free as possible for you. Our stringent internal processes also ensure your enquiries are answered promptly and claims are turned around quickly and efficiently. Here, you're not just a policy number. You will be treated with total respect and the highest level of confidentiality every time.

What others say
At Accuro we've been protecting the health of New Zealanders for almost 40 years. You can choose to protect your health with people who truly understand health insurance.
Here's what some of our members say about us.
I am very grateful for the efficient, friendly support I've had from you and all the other Accuro staff I've dealt during my recent health problems. It has made a huge difference to what has been a very difficult time for me.
"This is to say thankyou for all the work you put in around this new policy and for cancelling the old AIG policy. We were very impressed with the way everything went so smoothly – a big change from the past where we tended to strike a multitude of problems."
"Only a phone call was required to get the pre-approval needed to go ahead with what turned out to be a quadruple bypass. My thanks for allowing the surgery to go through so quickly. The ease of getting preapproval and the prompt payment of all accounts took the pressure off us at what could have been an even more stressful time"
"Thank you for your quick consideration and processing of my prior approval application.. it was so much appreciated and lessened the stress of the situation considerably."
Health insurance with Accuro means peace of mind for you and your family.